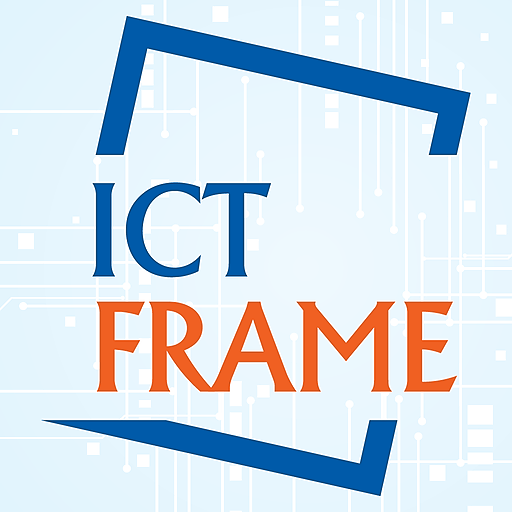 "Leena di, kuch laaye ho khane ko?" (Leena di, do you have anything to eat?) "Leena di, aaj mann nahi lag raha hai, sham ko chaloge kahi?" (Leena di, I'm not feeling good today, let's go somewhere this eve.)
Anything I miss the most these days is, his verbal presence. Our conversations inside office, our hour-long talks at cafes, those crazy comments over Facebook and Instagram pictures, chats on Slack, Facebook Messenger, Workplace Messenger etc.
It's been whole five months of the departure and there is not a single day when I do not think about him. With heavy heart, often I wonder where his soul is, how he still looks at me and smiles saying, "Leena didi is an awkwardly epic piece."
I spent four years with him, I am unfortunate for not being able to make it to forty. The moments, memories, bonding, everything is alive in heart and mind and it will stay for eternity. But living only with memories is the saddest thing about life.
He was in his mid 20's. Full of ambitions, dreams. Full of enthusiasm. He wanted to do everything in life. He wanted to achieve everything in life. He wanted to own every expensive bike, he wanted to travel the world with them. His ambitions were full of life. Whoever knew him, loved him selflessly.
He's truly a gem of a person. He really was/is.
He was a single child. He had lost his mother when he was too young. His father left no stone unturned to give him a good life. The biggest gift his father gave him was 'values and sanskar' which was his greatest strength. When he grew up, he realized his responsibility and started working hard. For the sake of his dreams. For himself. For his mother. For his father.
We all knew he never wanted an ordinary life. He was preparing himself for an extraordinary human being. He had to become a successful business person. He had to become a world-famous traveler. He wanted to take his father to places. He wanted to see his father as the world's proudest father. He wanted to make all of us proud.
He was so clean hearted, he had one face, he was the same person inside out. He was one in a million. The decentness and sobriety he possessed in his attitude and behavior were enough to make anyone fall in love with him. He was/is adored by everyone.
He took me to mobile repair centers every time I broke my phone's screen. He was the one who dragged me to shop when I needed earphones. He took me to the optical shop when I had to get a new pair of glasses. He chose frameless glasses for me. He chose a new set of MacBook for me. He reached my hostel building at 1 AM when we planned to visit Ujjain Simhastha, a religious Hindu event that occurs every 12 years in central India.
There are thousands of moments we shared together, he was by my side whenever I needed help.
On my last birthday, this March, he phoned me at 10 PM and said, "Leena di, open the door, I am here to make your birthday special." His presence full of smiles was a precious gift in itself. He entered my room, clicked a birthday selfie and returned. Because he knew how important it was to show selfless love for someone, especially for someone he truly adored and respected.
We spent countless quality time with each other. Many cafes and restaurants of Indore city witnessed our lunch/dinner get together. "Leena di, aaj mann nahi lag raha hai, sham ko chaloge kahi?" (Leena di, I'm not feeling good today, let's go somewhere this eve.) I used to understand whenever he needed me. I used to see clearly in his eyes that there was a lot he wanted to share.
We gave treats to each other. We talked a lot. We shared joys, troubles, family issues, dreams, plans. We clicked many selfies and discussed what their captions would be.
On a new year's eve, we made a mutual commitment that we would take care of our own health and fitness.
"Leena di, kuch laaye ho khane ko?" (Leena di, do you have anything to eat?) – There was a time when he was so careless about his diet and health. He used to ask if I had anything to eat in my bag because he had to skip lunch. He hardly ate properly. I reacted how I was unhappy with him because of this particular habit. Later I started putting a fruit in my laptop bag everyday because if he skipped lunch in office, he would have at least something to grab.
Dushyant lived many years of his life in severe melancholy. His mother's death had shattered him to the core. He didn't take care of his health for so long, he ignored the symptoms his body was showing due to deteriorating physical and mental health.
By the time he was on improved track, it was too late.
I can spend thousands of words expressing like this. On his birthday, not only I wanted to share how much downhearted it feels to miss one of the closest bondings in life, but also, I wanted to spread lessons Dushyant's tragic demise taught all of us. It is very important for everyone reading this piece right now, to understand that casually ignoring the health symptoms could cost a person their own life. This is what happened to Dushyant. It's heart wrenching to even giving it a thought. His body was suffering from several complications and they were not detected for months. For six months at least. A person understands her/his body more than anyone else. We should.
This is the worst piece of writing I ever published on someone's birthday. That too on my beloved brother's birthday. I wish my life didn't turn upside down after 2019's March 30 and this September 13 would have been very different. Full of fun and joy.
Most probably I would never be able to accept this reality that he left us. I hope my last message I sent him on Facebook Messenger gets 'seen' and I get a reply from him.
PS: If you want to share anything, comment below or, reach me via [email protected]. I would be more than happy if you look for publishing your experience/story on www.localhost/wordpress542.