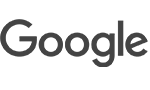 There are days when you feel like you are conquering the world. And then, there are days when you see your dreams fading away, leaving you apathetic. Which one is the illusion?

I shared this thought a few days ago on Facebook, received several views from people on the same.
That was one more day of extreme demotivation. I was demotivated by fear. I was demotivated by insecurity. I was demotivated I don't want my dreams to curse me.
I am waiting for my days to shine.

PS: You may like to go through the comments on my post. Also, feel free to drop your thoughts on the same.